The #1 Thing You Can Sell And Make Money From
That (WILL) Never Go Out Of Style
I've been in this "Game Of Money" since 2005.
I've seen 1000s of programs come and go.
I've seen 1000s of people vanish, into the night.
I've seen prelaunch deals never launch.
I've seen big promises flake out faster than a snowflake.
I've seen products, literally implode on the 1st day.
So where am I going with this, you ask?
It's simple.
Programs, people and promotions, all come and go.
But the (1) unwavering constant that you can (ALWAYS) count on is…
LEADS + TOOLS + TRAINING!
If you're ever in a pickle financially, start selling leads, tools and trainings.
If you're in a fancy pants MLM deal, start selling leads, tools and trainings.
In fact, if you look at the top earners across any and all MLM programs, its with 99.9% certainty, that they're also selling, yep, you guessed it…
LEADS + TOOLS + TRAINING!
Now, ask yourself the million dollar question: WHY??
Well, there are several reasons.
 To generate cashflow
 Folks are buying leads, tools and training, so they may as well end up buying from you, if you give them  that opportunity
 Leads, tools and training are a GENERIC stepping stone from which other conversations can start to take shape.
 They're a staple item, like bread, milk and eggs. People will be buying them for years to come, so may as well be positioned to receive commission when they do.
Which leads me to this:
I have a complimentary $0 cost ticket to a new lead generation workshop, entitled 3X Opt-In Funnel Workshop.
We'll go over the concept of selling leads, tools and training to make an extra $3K – $5K a month, regardless of the program or opportunity you're in currently.
If you want a ticket, then go to:  How to Make Your First $100 Within the Next 48 Hours
You're welcome to register, so you can experience the system for yourself, 1st hand.
Any questions?
Hit me up.
I'm here to help.
When you combine the above, $10,000/mo is not far off!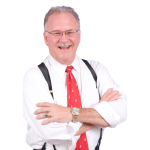 Fred "The Submarine Guy" Raley
Fred@SubmarineGuy.com
http://www.TrafficLeadsNSales.com
P.S.  Giving away bonuses is how all the successful marketers see success.  Want to get in that game?  Pick up your weekly bonuses at $5Friday.  From there, scroll down to the purple Weekly Bonuses graphic, click it,  and grab all you want!  The more bonuses you have, the more you will make.  These are all FREE.
P.P.S.  Check out my special Bonus Page to see what I am offering.
Copy Success!  It works!