Why not create a blogpost that brings in $10,000/mo?
It's easier than you think!
Most folks can't afford the $10,000 to create their own product…
or even a $1,000 products.
But what if you had a blog post that could make you $1,000…
or $10,000 per month.
That would be cool wouldn't it.
The problem is most folks just join an mlm or affiliate program and blast out the sales page thinking they will make overnight riches.
It doesn't happen that way.
What if you provided a blog post (like this one) that was a complete marketing and sales system for your MLM or affiliate product?
the key is to be different, unique, creative… instead of doing what everyone else is doing.
Provide VALUE to your reader.
Like putting everything in one place.
Like lead capture pages, sales pages, email sequences, etc.
All in one place… on your blog.
And all you had to do was drive traffic to your blog page that served as a lead capture page…
and your emails sent folks back to your (blogpost) sales pages… like this one.
AND… everything on your blogpost was a referral link that paid you.
So, here's your business system:
Traffic
I'll expand on traffic more later but let's start with:
Safelists
Safelists are groups of buyers who band together to advertise their "stuff" to each other.  Complete business systems like this are HUGE here
Free Advertising for You  A great site with dozens of ways to get eyes on your site.
Summer special on 10 MILLION  credits!
Viral Mailer For You A sister site to the one above, it's good to be a member of both for extra traffic.
Those two will get you started for the first couple of months.
Advertise with a blog page (not a post) with a simple two part headline over your autoresponder capture form.  Nothing more.  No graphics, pictures, bullets, audios, or videos.  See Blog Post Profits for example.  Easy to do with your blog (use a "page", not a "post")
That way you can stand out in the crowd and get lots of subscribers.  Make that a way of life in online marketing.
Other People's Email Services
Two in particular stand out that give me  daily subscribers of buyers
 Jeff Aman's – "The Click Engine",

and,
Traffic Blaster Pro – Get Verified Biz-Op Seeker and Buyer Traffic

Both have a 'double' feature… highly recommended to get double the clicks.
3.  Leads Leap just added MORE traffic for Pro members.  Recommend getting in now to enjoy it for your business.  I've been with them for a dozen years or more.  Great marketing system for your business.  Make SURE you get the Pro version for $19.90/mo because with that, you get up to 6,000 clicks per month on your ads there.  I don't know of anywhere else you can get advertising for this price knowing they will be seen only by BUYERS.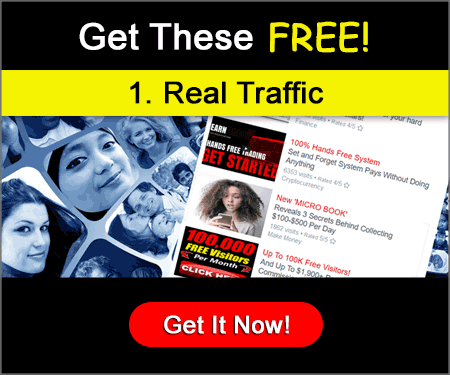 How to make $10K per month with this blog post.
Use a good paying, low cost program like the Prosperity Marketing System.   PMS has a powerful 2 up marketing system that builds income FAST.  At only $12/month, everyone can afford it.  I made over $120K with a $10/mo program… so I know they WORK!
And for your blog, you can use the $10/mo option that the Global Domains International program gives you!  You likely already have an account there.  I've pulled in WAY over $100K from GDI since joining back in 2004.  Most folks quit before they break even.   Now with your $10K blog, you can build it consistently monthly!
Both of these pay monthly and have been going for years.
Affiliate Programs
These are business systems developed by other that let you use their business system to bring in cash for yourself.  It's a referral type of program that gives you some or all of the profits from the sales it makes for you.
Some affiliate programs pay 50% of the profits to you.
Some pay up to 100% of the profits to you.
There are some good companies that have high-end products that offer 100% payments when you resell them.  The Infinity Processing System is a very good one offering products from  $50 to $600.
My favorite 100% payout program is Digital Wealth Pros.  Why?  The staff at DWP closes all your prospects FOR YOU.  You don't have to talk to anyone.  Ever seen that before?  Check it out!  $200, $400, $800 and $1,500 payments coming your way in no time!  And I have a HUGE bonus for you too!
Some affiliate programs have a combination of percentages based on what is being sold inside of the affiliate program
You might be familiar with programs like Warrior Plus or Clickbank.  Both host affiliate programs of various types that you can use to make sales with to bring in profits.
The Instant Profit Club is an affiliate program that is a winner all around and easy for a beginner to start with to get profits coming in FAST.
Also, check out the High Ticket Riches affiliate program as it works great and is an easy sell.
Copy this blog post, change my links to yours and let's start going?
Need a blog?  Hop over to Global NPN (you can use it for ALL of your marketing tools too… and great monthly income buildup.)
When you combine the above, $10,000/mo is not far off!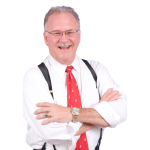 Fred "The Submarine Guy" Raley
Fred@SubmarineGuy.com
http://www.TrafficLeadsNSales.com
P.S.  Giving away bonuses is how all the successful marketers see success.  Want to get in that game?  Pick up your weekly bonuses at $5Friday.  From there, scroll down to the purple Weekly Bonuses graphic, click it,  and grab all you want!  The more bonuses you have, the more you will make.  These are all FREE.
P.P.S.  Check out my special Bonus Page to see what I am offering.
Copy Success!  It works!