Fred's 30-Part Checklist for Your Email Marketing Profits Explosion
As an online entrepreneur, you'll be thrilled when you start getting new subscribers on your list. Your lead magnet has converted and you now have people waiting for you to guide them on their journey.
When you treat your list right, the return on your investment and the long-term earnings you'll enjoy will be significant, in many ways surpassing what you would get from paid ads or organic traffic because these individuals have willingly opted to follow you consistently.
Put these into effect in YOUR email marketing campaign and watch your profits GROW.
#6 – Don't Sabotage Your Earnings By Forgetting Mobile Users
One thing you don't want to do that can hurt your profits with email marketing is to neglect the fact that many of the people who open your emails will be using a mobile device instead of a PC to read your emails.
There are many different things you have to consider, from the length of your subject line to the length of the main copy itself.
Keep in mind that the screens your mobile users will be reading your message on are typically smaller than that of a PC.
If you are including images for a product or call to action image, you need to keep in mind that many mobile devices are set up to not show images, so you have to have the copy in the body of your email that will support your call to action.
Also, put information in the meta-data of the graphic to explain the message for those not showing graphics.
When people are using a mobile device, they are often on the go and not able to sit and read a lengthy, complicated email.
Make sure you have a clear and enticing call to action early on in your email so that they can quickly make a decision to save your email for further investigation.
In order to make sure you're monetized emails are working properly for mobile audiences, you want to send test emails to yourself and see how the email looks across smartphones, tablets, laptops, and iPads, to name a few.
There are responsive email templates that you can use so that you don't have to engage in any complicated formatting when you are unsure of how to create a mobile friendly email.
In general, keep your emails short and always include that alluring CTA that will stick in your readers mind.
Some trainers I follow recommend keeping emails as short as 3 lines. You have to be a good copywriter to get your message in as short a space as possible.
In this case, you should have the bulk of your information available in the CTA so when the reader clicks, they get the details of the message.
Make sense?
Any questions?
Hit me up.
I'm here to help.
Check out my $10,000/mo blogpost!
p.s.  Just added a new lead source there that is HOT.  Check it out! 6,000 clicks per month!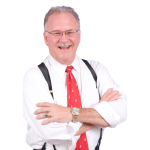 Fred "The Submarine Guy" Raley
Fred@SubmarineGuy.com
http://www.TrafficLeadsNSales.com
P.P.S.  Giving away bonuses is how all the successful marketers see success.  Want to get in that game?  Pick up your weekly bonuses at $5Friday.  From there, scroll down to the purple Weekly Bonuses graphic, click it,  and grab all you want!  The more bonuses you have, the more you will make.  These are all FREE.
P.P.S.  Check out my special Bonus Page to see what I am offering for FREE.
P.P.S.  Did you miss any previous Lead Generation Lessons?  Get them HERE!
💯Copy Success!  It works!💯