My First $100K and How I Got It
It was with, drum roll, roll, roll; GDI!
That's right.  Global Domains International (aka GDI) for those of you not familiar with it.
GDI:  $10/month for your own Website URL, Blog and custom email addresses.
Can you believe that?
Making greater than $100K from a $10/month mlm…
That's still paying (since 1999).
This is a perfect place to get the blog I mention on my $10K/month page.  The Global Domains International program gives you a WordPress blog!
Most folks quit before they break even and cry "IT DOESN'T WORK".
Now you know that's a bunch of bull#&$*!!!  You Can make fortune with a $10/mo business.
You just gotta stick with it, use their products and keep promoting it… like on your $10K/month page.
Now with your $10K blog, you can build it consistently month after month, day by day!
When you combine the above, $10,000/mo is not far off!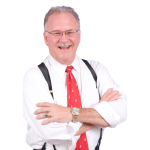 Fred "The Submarine Guy" Raley
Fred@SubmarineGuy.com
http://www.TrafficLeadsNSales.com
P.S.  Giving away bonuses is how all the successful marketers see success.  Want to get in that game?  Pick up your weekly bonuses at $5Friday.  From there, scroll down to the purple Weekly Bonuses graphic, click it,  and grab all you want!  The more bonuses you have, the more you will make.  These are all FREE.
P.P.S.  Check out my special Bonus Page to see what I am offering.
Copy Success!  It works!