There is a proven statistic about marketing and sales.
It states that 80% of all sales are made between the 5th and 12th contacts.

Some say online, that it is more like the 15th to 20th contact in many cases.
Do you understand what that means?
It means your initial contact with a prospect is highly unlikely to produce a sale…
and  you need to be in touch with the prospect somewhere between 5 and maybe 20 times to get in that 80% category where sales ARE made.
How would you expect to do that?
The best way is to use your email system…
and put it in automatic to send out 5, 10 or 20 emails or more to your prospect list.
I have a system that will do that for you that you can send out unlimited emails and holds unlimited contacts.
A million $$$ earner I follow showed me this simple $1 offer… I was blown away and you will be too.
When you combine the above, $10,000/mo is not far off!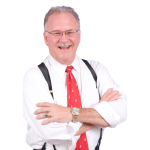 Fred "The Submarine Guy" Raley
Fred@SubmarineGuy.com
http://www.TrafficLeadsNSales.com
P.S.  Giving away bonuses is how all the successful marketers see success.  Want to get in that game?  Pick up your weekly bonuses at $5Friday.  From there, scroll down to the purple Weekly Bonuses graphic, click it,  and grab all you want!  The more bonuses you have, the more you will make.  These are all FREE.
P.P.S.  Check out my special Bonus Page to see what I am offering.
Copy Success!  It works!