Fred's 30 Day Lead Generating Process
The  most important ongoing task you'll be doing as an internet marketer that will explode your income is lead generation.
Getting subscribers on your email list allows you to communicate with them for months and years as they look to you for guidance and recommendations.
Generating leads for any niche generally requires the same steps. Each step will provide you with a new opportunity to grow your audience and business to its fullest potential.
💯Your Email List is your most Valuable Asset💯
Let's get started with day 23 of my 30-step plan for lead generation.
Step 23

: Create Content That Is Easy to Share
When you get so focused on creating interesting content and making sure you share that content everywhere, it's easy to forget about some of the mechanics that go with that content – and this can cause you to miss out on many subscribers.
You need to make sure that all of the content you post is shareable, so that the message can be spread by people other than yourself.
Blogs require special plugins to be installed called social media share buttons.
You can choose which social networks they can share it on, and even allow people to share your content via email with people they know so that the recipient or follower can click on the link, visit your blog post and ultimately, opt in to your list.
Once you've double-checked everything to make sure it is easily shareable, you can then focus on making sure you offer a reminder to others to share your content.
Make sure the call to action as a way to include encouragement on every post to get your readers to like and share everything that you put out.
Remember the other ways I showed you to share your blog content:
1. Video
2. Audio
3. Podcast
4. Safelists
Also, to enhance the effectiveness of your blog content is to put small graphics along the sidebar that will entice your readers to click… into your LCP to get on to your email list to get your lead magnet!
Any questions?
Hit me up.
I'm here to help.
When you combine the above, $10,000/mo is not far off!
(p.s.  Just added a new lead source there that is HOT.  Check it out!)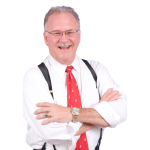 Fred "The Submarine Guy" Raley
Fred@SubmarineGuy.com
http://www.TrafficLeadsNSales.com
P.S.  Giving away bonuses is how all the successful marketers see success.  Want to get in that game?  Pick up your weekly bonuses at $5Friday.  From there, scroll down to the purple Weekly Bonuses graphic, click it,  and grab all you want!  The more bonuses you have, the more you will make.  These are all FREE.
P.P.S.  Check out my special Bonus Page to see what I am offering for FREE.
P.P.S.  Did you miss any previous Lead Generation Lessons?  Get them HERE!
💯Copy Success!  It works!💯