How to Build


LiveGood + GDI


with

Automatic Signups
Everything Included
---
Step 1:  Signup in GDI and LiveGood
Here is the signup link.
Follow the instructions on it.  If you are already in GDI and/or LiveGood, that's fine.
Your "combo site" will look just like this one.
---
Step 2:  Send me an email
Once you get both GDI and LiveGood signups done, send me an email to Fred@SubmarineGuy.com and ask for the "combo site" instructions.  I'll send you an email.  It will just say to send your user-names for the two programs to the guy who makes the sites.  He will set it up for you (free) and send you your link back to you.
It's good to use your GDI domain as a redirect for it because it's kinda a long URL.  The guy who sends you your site will tell you to do that too.  It's a point-click operation in the GDI members area.
---
Step 3:  Get your Guaranteed Signups
Hop over to our Guaranteed Signups page and order as many as you can afford.  Send them preferably to your LCP like I did to get them on your list.  You should do that for EVERYTHING you always promote.
That way, you build your list even if they don't signup when they first see your site (which would be the ONLY time they see your site if you DON'T use a LCP.)
Building your list should be your #1 daily method of operation.
---
Step 4:  Send your new signups these instructions. 
You can either copy my blogpost/LCP/Thank-You pages or create your own on your own blog or a Google Doc or just a text file in email.  Make sure they get the Guaranteed Leads link and your "Combo Site"!
---
Step 5:  Optional
Create a welcome series of emails.  I use Aweber and can send you the campaign duplication code if you use Aweber to save you creating your own.
---
Step 6:  Enjoy Your Ever-Increasing Income
This will put a smile on your face for sure!
---
GDI + LiveGood + Guaranteed Signups =
Lots of recurring income for all of us!
YEAHHHHHHH!!!!!
---
Any questions?
Hit me up.
I'm here to help.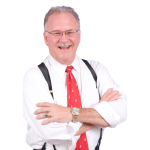 Fred "The Submarine Guy" Raley
Fred@SubmarineGuy.com
http://www.TrafficLeadsNSales.com
P.P.S.  Giving away bonuses is how all the successful marketers see success.  Want to get in that game?  Pick up your weekly bonuses at $5Friday.  From there, scroll down to the purple Weekly Bonuses graphic, click it,  and grab all you want!  The more bonuses you have, the more you will make.  These are all FREE.
P.P.S.  Check out my special Bonus Page to see what I am offering for FREE.
💯Copy Success!  It works!💯